Good morning.
English Speaking Hair Salon in Azabu Juban, One WORLD.
A cold day continues, how are everyone going?
Three holidays this weekend.
How is your holiday schedul?
OneWORLD has a fixed holiday every Monday.
Saturday Sunday,We will be open from 9 o'clock in the morning, we are welcoming to seeing you in our salon!
For reservation at 03-6459-4354!
Ash blonde highlights made with foil!
We have served customers from over 30 different countries, and both of us have lots of experience with non-Japanese customers. We are very proud of our skills, ranging from coloring to hair styling through to relaxers. Our offers are a cut above the rest. We also offer high quality hair-care products that are carefully chosen by us for your individual hair needs.
Please consult One World!
Thank you!
おはようございます。
麻布十番の美容室、One WORLDです。
寒い日が続いておりますが皆様いかがお過ごしでしょうか?
今週末は3連休ですね。
お休みのご予定はいかがですか?
OneWORLDは毎週月曜日は定休日を頂いております。
土曜日日曜日は朝9時から営業致しますので、皆様にお会いできるのをスタッフ一同心よりお待ちしております

ご予約は03-6459-4354にてお待ちしております!
今日の一枚はフォイルで作ったアッシュブラウン×ブロンド!
立体感のあるヘアカラーです。
外国人のような透明感のあるヘアカラーをご希望の方。
ぜひOne WORLDにご相談ください!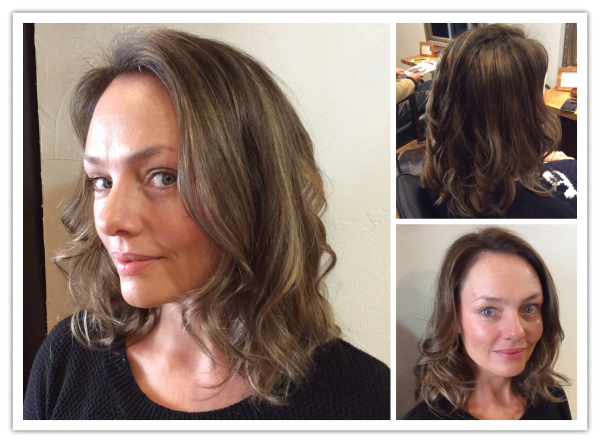 平日 Weekday 10:00~20:00
(最終受付 Last Appointment>>Cut 19:00, Color/Perm 18:00)
土日祝日 Saturday,Sunday,National Holidays  9:00 ~19:00
(最終受付 Last appointment>>Cut 18:00,Color/Perm 17:00)
International Hair Salon
One WORLD
English Speaking
106-0045
港区麻布十番2-8-3  DKNS麻布€€4F
Tel 03-6459-4354