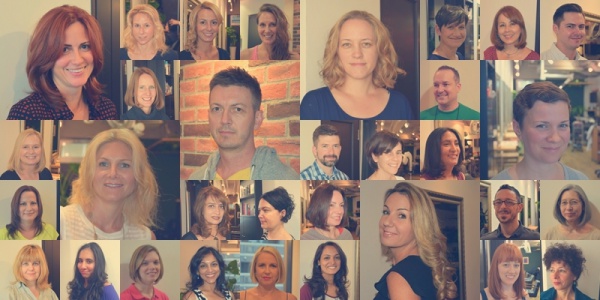 One World Hair Salon, a hidden little gem, has been established here in the heart of Azabu Juban since March 2014. 
 
We could not have chosen a better place than Azabujuban in order to offer our Japanese hospitality and service at our hair salon to meet the needs of Non-Japanese customers.
 
We have served customers from over 30 different countries, and both of us have lots of experience with non-Japanese customers. We are very proud of our skills, ranging from coloring to hair styling through to relaxers. Our offers are a cut above the rest. We also offer high quality hair-care products that are carefully chosen by us for your individual hair needs.
 
We proudly serve all our customers with Japanese hospitality "OMOTENASHI" mindset coming from the bottom of our hearts. Please relax and enjoy your time at our salon, with the most up-to date international magazines, a good cup of coffee or your favorite choice of tea.
 
We speak English, Please do not worry about any troubles with language communication. Trust us and tell us how you want your hair done and we will do the rest.
 
 
 
For an appointment, please call us at 03-6459-4354 .
 
We are looking forward to welcoming you very soon in our salon!
 
 
Team One WORLD
 
今週日曜日7月16日~20日まで夏休みの為お休みさせて頂きます。 
お客様にはご迷惑おかけしますが宜しくお願い致します。
 
The salon will be closed from 16th July to 20th July for summer holiday!
Sorry for any inconvenient.
Looking forward to seeing you before or after that.
Thank you!
 
平日    10:00~20:00 ( 最終受付 カット19:00 カラー・パーマ18:00)
土日、祝日 9:00~19:00   (最終受付 カット18:00 カラー・パーマ17:00)
 
Weekday 10:00 ~ 20:00
(Last Appointment>>Cut 19:00, Color/Perm 18:00)
Saturday,Sunday,National Holidays 9:00 ~19:00
(Last appointment>>Cut 18:00,Color/Perm 17:00)
 
 
International Hair Salon
One WORLD
English Speaking
 
〒106-0045
港区麻布十番2-8-3 DKNS麻布 4F
Tel 03-6459-4354
OneWORLD Facebook
OneWORLD Instagram